Ambulatory Surgery Center and Regulatory Services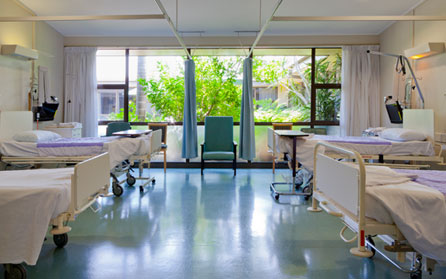 MMA's regulatory services, related to the development of an ambulatory surgery center ("ASC"), provide our clients with the expertise to navigate the complex regulatory requirements necessary to obtain certificate of need ("CON") approval, state licensure and Medicare certification. CON approval or an exemption is typically required prior to obtaining licensure, Medicare certification and accreditation. Forty-three states require state licensure for ASCs. Many states require accreditation for office-based surgery suites. They, also, specify the criteria that ASCs must meet for licensure.
The regulatory services provided by MMA include:
Preparation of required documentation to obtain approval under state certificate of need regulations or obtain an exemption, as applicable.
Preparation of all policy and procedure manuals for the ASC to ensure compliance with the highest level of standards based on accreditation, licensure and/or Medicare certification.
Preparation of all application materials related to accreditation, state licensure and Medicare certification.
Coordination and scheduling of the surveys including participation and follow-up, as necessary.
Preparation of governance materials, as required to meet the appropriate standards, including medical staff by-laws, etc.
Other services related to the development of an ASC may include:
Assessment of the financial feasibility and preparation of loan request package for presentation for financing.
Recommendations pertaining to the appropriate organizational structure
Programming of space to include required elements, i.e., clean and soiled areas, etc.
Preparation of schematic design of the interior space. - See Facility Design
Operational Management services including business systems, third party reimbursement, managed care contracting, etc.
Equipment planning including line item budget, equipment specifications, coordination with equipment vendors, etc.
Ambulatory Surgery Center Portfolio
Dermatology
Houston Lake Surgery Center
Endoscopy
Albany Gastroenterology, P.C.
Gastroenterology Endoscopy Center, Inc.
Gwinnett Endoscopy Services, LLC
Metro Atlanta Endoscopy, LLC
Summit Endoscopy Center
Southern Crescent Endoscopy Suite, P.C.
Gainesville Endoscopy Center, LLC
Westside Endoscopy Center, P.C.
Gastroenterology Specialists of Gwinnett, P.C.
Bay Area Endoscopy Center, P.A.
Endoscopy Consultants, LLC
Endoscopy Center of Middle Georgia, LLC
West Georgia Gastroenterology Associates, P.C.
Atlanta South Endoscopy Center, LLC
Northeast Endoscopy Center, LLC
Gastrointestinal Specialists, P.C.
ENT
Northwest Georgia ENT Surgery Center
ENT Center of Central Georgia, P.C.
ENT Surgery Center of Atlanta, LLC
Ophthalmology
Eyesight Laser & Surgery Center
North Georgia Eye Clinic, P.C.
Gainesville Eye Center, LLC
Pain
The Pain Clinic of AIMR, P.C.
Macon Pain Center, P.C.
Non-Surgical Orthopedics & Spine Center
Lakeside Pain Center, P.C.
Georgia Pain Spine Center, LLC (two locations)
Pain Care Center of Georgia. LLC
Lanier Interventional Pain Center
Georgia Pain Management Center, LLC
Plastic Surgery
Renaissance Surgical Centre, LLC
West Georgia Center for Plastic Surgery, LLC
The Center for Plastic & Reconstructive Surgery, P.C.
Atlanta Cosmetic & Reconstructive Surgery, LLC
Podiatry
Associate Physicians Ambulatory Surgery Center
Foot and Ankle Center of Northeast Georgia, P.C.
The Surgery Center of Blue Valley, Inc.
Northside Surgery Center, Inc.
Universal Ambulatory Surgery Center
Urology
Georgia Lithotripsy & Laser Center
Vascular Access
Southeast Renal Associates, P.A.