Our Affiliates
MMA Real Estate Advisors, LLC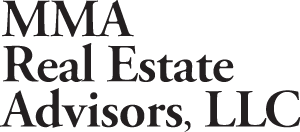 MMA Real Estate Advisors, LLC, is a boutique real estate company that specializes in providing real estate services to the medical industry:
Tenant Representation for Leasing
Development Consultant
Site/Building Acquisition
Facility Design
Space Planning and Construction Management
Learn More About MMA Real Estate Advisors, LLC
---
Healthcare Procurement Solutions, LLC
Healthcare Procurement Solutions, LLC ("HPS"), is a Group Purchasing Organization ("GPO") created specifically to serve physicians, their private medical practices, and related businesses - including surgery centers, endoscopy centers, and imaging centers.
HPS was developed by seasoned healthcare consultants and purchasing professionals, HPS helps its members reduce costs by leveraging the combined purchasing power of thousands of member physicians.
---
Medical Practice Website Design

Medical Management Associates' Website Marketing Division has been designing, managing, and marketing custom medical practice websites since 2000. We specialize in healthcare-related websites, logo design, and marketing packages.
Learn More About MMA's Website Marketing Division
---
Hospital Physician Alignment Services
MMA's Hospital Physician Alignment Services were developed to more closely address the needs hospitals have in their physician alignment strategy and related financial and service issues. Our advisors have years of experience in dealing with medical practice issues and bring that expertise to our hospital clients to best deal with the special needs of these relationships.
Learn More About MMA's Hospital Physician Alignment Services